Life hasn't gone the way we planned....
But does it ever for anyone?
Two years, a new addition, doors opening and doors closing....
Its still a fairy tale to me. I love you and our life together. Cause God gave me you for the ups and downs, and I am blessed for that. Happy Anniversary, Charlie.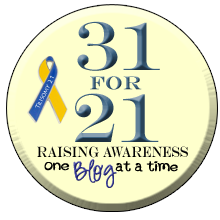 Writing every day this month for National Down Syndrome Awareness.